DECENIO opened a new store at Estação Viana Shopping, now with another renovated space. A large and sophisticated store that reflects the current spirit of the brand, more clean and contemporary.
This is another step of the brand in the strategy that began in 2019 and which aims to refresh its image and attract new audiences.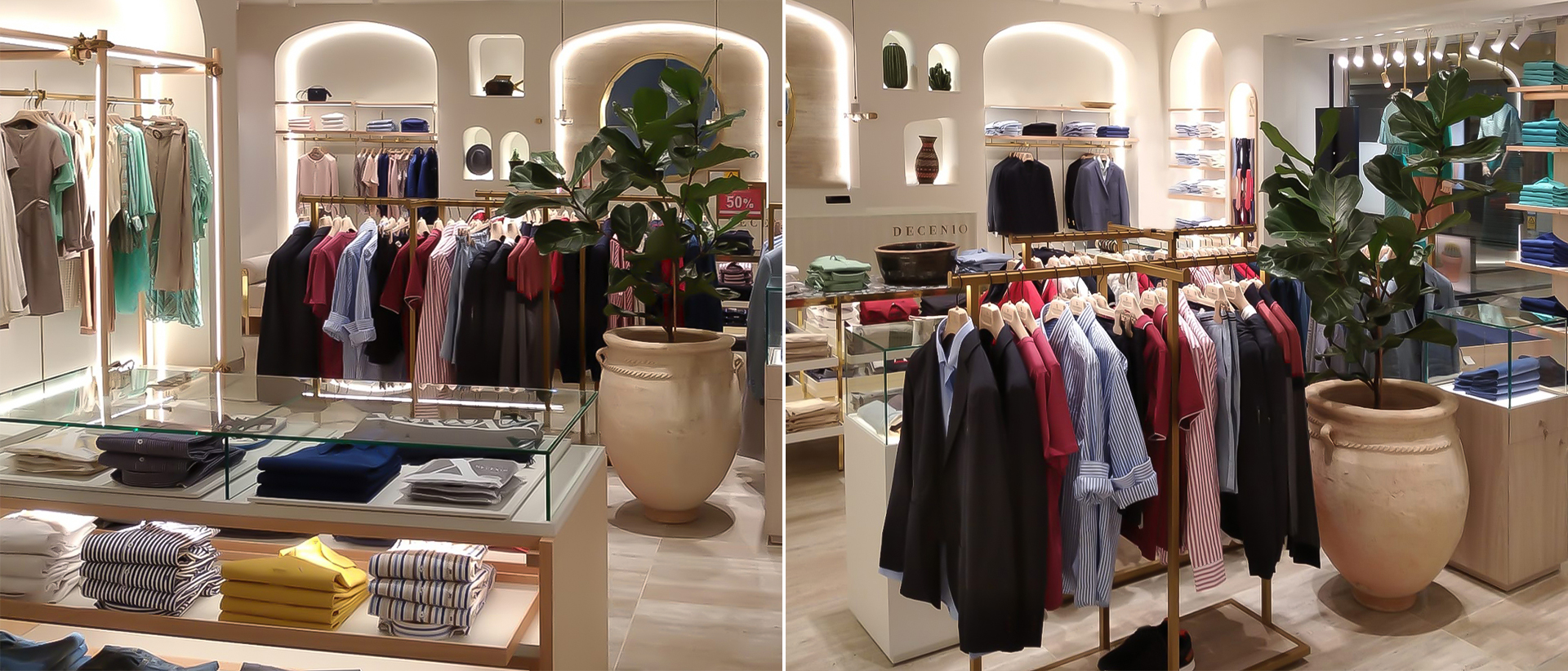 Following the visual concept of Colombo's flagship store, the space is designed to offer consumers a new shopping experience, bringing them closer to the Decenio universe with a Mediterranean lifestyle.
Located on the 1st floor, the store, nº 1028/30 opens with the SS20 collection, marked by earth tones and bold tones such as orange and striking blues, with a 50% discount on the entire collection.
Decenio thus continues to revolutionize its presence in the Portuguese market, assuming its new image in an increasingly consolidated way. This time, it reinforces its proximity to the public, guaranteeing a total immersion in the spirit of the brand.